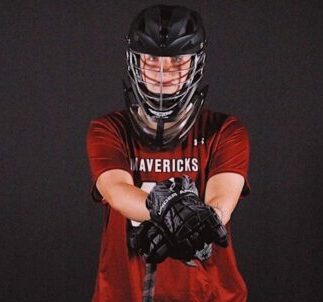 Lula Moore (Mitchell) graduated from Colorado Mesa University in 2022 where she played 5 years of NCAA Division 2 lacrosse in the competitive RMAC conference. In her career,  Moore logged over 2800 minutes, 32 wins (a school record), and a 42.3% save percentage overall. Moore competed in two RMAC conference tournament championships and three conference semifinals. She also played every minute in the Mavericks' 2019 NCAA tournament berth and upset win over first seed Lindenwood. 
Lula grew up in Denver, CO and played lacrosse at Denver East High School. She has coached at the club and recreational level in Colorado for all age groups for 5+ years. She has acted as a head coach, assistant, and position-specific coach. Lula strongly believes that anyone can play at the collegiate level with the right work ethic, passion, and support system. She aims to empower her players to have a strong sense of self-belief on and off the field. In her relatively small amount of coaching experience, she has inspired and guided a handful of her players toward NCAA commitments; including D1 powerhouse North Carolina. 
Since graduating, Lula moved to Layton, Utah and began her career in homeless services in Salt Lake County.  She hopes to secure a coaching position at a local UT high school in the near future to continue growing the game and giving back to the community.