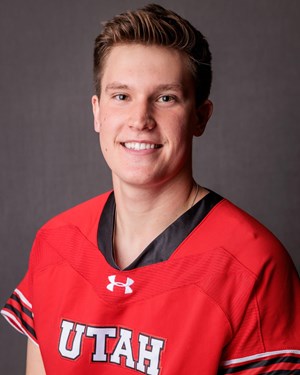 College Player Assistant Coach 2029's
2022: Started all 14 games, recording 24 points with a team-high 40 goals, adding four assists along with 15 ground balls.
Ranked seventh nationally and first in the ASUN in shot percentage (.465), also ranking third in the ASUN in goals per game (2.86).
Scored a career-high six goals vs. Mercer and Bellarmine, which ties for second all-time at Utah.
Had five goals vs. Robert Morris.
Recorded two goals, two assists and a career-high three ground balls at Cleveland State.
Scored four goals and an assist vs. Denver.
Pac-12 Academic Honor Roll.
2021: Started in all 11 games, leading the team in goals (20) while recording four assists (24 total points) and 18 ground balls.
Ranked 15th in the NCAA in shot percentage (.444).
Scored a career-high five goals on seven shots (6 on goal) against Robert Morris, adding two ground balls.
Recorded four goals on four shots against Bellarmine.
Career-high two assists with one goal at Mercer.
Career-best three ground balls at Air Force and at Virginia.
Earned Pac-12 Academic Honor Roll.
High School: Three-star recruit according to InsideLacross.com out of Brother Rice High School … earned All-America and first-team honors after leading the Warriors to the 2019 MHSAA Division I State Championship with an undefeated 23-0 mark … also on the squad at BRHS when it won the title in 2017 and a runner-up finish in 2018 … named all-region and all-league honors in 2018 as well.