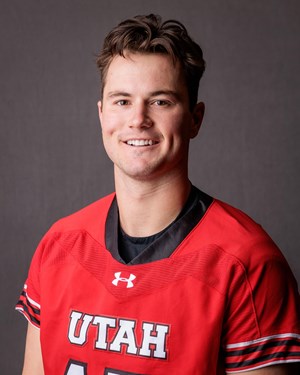 College Player Assistant Coach 2024's
justuspeterson15@gmail.com
2023: Played in seven games, recording two goals and three ground balls.
Scored a goal at Detroit Mercy while also grabbing a ground ball.
Also scored vs. Lindenwood, posting two ground balls.
2022: Saw action in 11 games, recording four points (2 goals, 2 assists) with four ground balls and a caused turnover.
Had a goal and an assist vs. Mercer.
Scored a goal at Bellarmine.
Recorded two ground balls at Jacksonville.
Had an assist and a ground ball at Air Force.
2021: Played in seven games, recording a groundball against Denver and in Utah's win over Westminster.
High School: A four-sport athlete at Brighton High School where he played volleyball, football, basketball and lacrosse … helped lead the Bengals to their second state championship in three years his freshman season … earned back-to-back all-state honors his junior and senior year … was also a US Lacrosse All-American his junior season … graduated BHS with academic honors.
Personal: Son of Lane and Jodelle Peterson … has an older brother, Bowen, and older sister, Hannah … father played volleyball at BYU and professionally in Switzerland …. Uncle Rob played volleyball at Stanford while his uncle Chris played volleyball and basketball at Harvard … cousin Carol was an All-American rower at Boston University while his cousin Anne Carrol played volleyball at Harvard … active member in the Church of Jesus Christ of Latter Day Saints and Helping Hands … majoring in business.