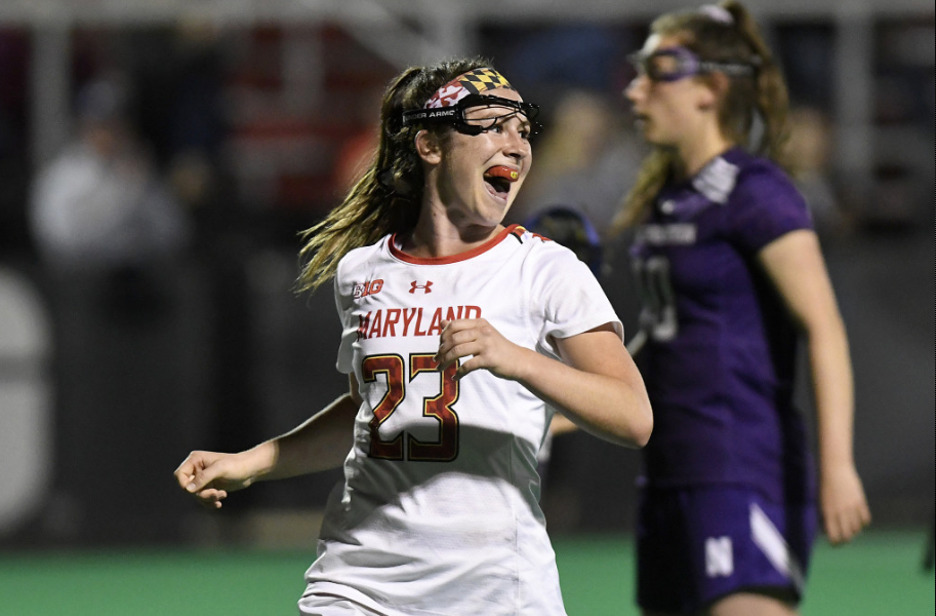 Utah Lynx Director of Lacrosse, Waterford School Director of Women's Lacrosse, Team England, University of Maryland '18
One of the most prolific scorers in NCAA history, Megan Whittle is a legend in the sport of women's lacrosse.
A 2018 graduate of the University of Maryland, Whittle capped one of the most impressive careers in the history of women's collegiate lacrosse at the top lacrosse program in the nation. The Glenwood, Maryland, native has a laundry list of individual accolades longer than many Division I programs have compiled in their history.
The Terps' all-time leading goal scorer, Whittle finished with 298 career goals, which still stands at the top of NCAA record books. A four-time All-American, she helped lead her team to a pair of national championships as a freshman and junior in 2015 and 2017, respectively.
A team captain as a senior, Whittle led the Terps back to the Final Four for the fourth time in her career, while posting career highs with 84 goals and 99 points. In 90 games over four seasons, she amassed 339 career points in addition to her nearly 300 goals, both figures that rank near the top of the NCAA all-time record books.
During her career, Maryland won four Big Ten regular season championships and three conference postseason titles en route to an overall record of 86-4. For her efforts, she was twice named the Big Ten Attacker of the Year (2016 and 2018) and was an all-conference player all four seasons in College Park. Whittle was also awarded the Big Ten Distinguished Scholar award twice in her career and was University of Maryland's Student-Athlete of the Year in 2018.
Whittle has seen action on the international stage, playing for the English National Team since 2016. She competed in the 2017 and 2022 Women's Lacrosse World Championships, becoming a two-time World Bronze Medalist with England. In the 2022 World Championships, Whittle was England's leading goal scorer and led the entire Blue division, composed of the top five countries in the world, in scoring at the conclusion of the tournament. Whittle is also European Champion, winning the Gold in 2019 with England in Netanya, Israel. Whittle was selected to the All-European team at the conclusion of the tournament.
Megan resides in Salt Lake City, Utah, where currently serves as the Director of Girl's Lacrosse with the Utah Lynx Lacrosse Club and the Director of Women's Lacrosse at The Waterford School.